Osage Bio Energy has received a commitment of $300 million from First Reserve Corporation, the world's leading energy-focused private equity firm, to fund the construction of four next generation bio-refining facilities that will produce ethanol and a specialty protein feed.
Osage Bio Energy is headquartered in Glen Allen, VA, and was founded in January 2007 by Earle Spruill and Craig Shealy to pursue the development of the United States' first major barley to ethanol production facilities. Osage Bio Energy is the sister company of Osage, Inc. (Roanoke, VA), the largest independent distributor of motor-fuel grade ethanol in the Southeast, with current throughput of approximately 100 million gallons per year.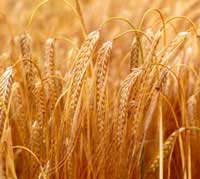 "We are extremely excited about this milestone and our partnership with First Reserve. Their commitment confirms the validity of Osage Bio Energy's unique business model and provides us the financial resources, as well as industry expertise, to make our plans a reality," said Craig Shealy, President & CEO of Osage Bio Energy. "First Reserve has unparalleled depth, breadth and experience in the energy industry."
"Osage Bio Energy offers First Reserve the opportunity to build on its existing knowledge and background in the alternative energy sector," said Glenn Payne, Director at First Reserve Corporation. "The competitive pricing position derived from using a barley-fed plant combined with the lack of ethanol supply to the Southeast, makes Osage Bio Energy an attractive investment for us. They are a world class team, using proven technology and a differential business model that is superior to any (of the many) that we have evaluated."
Osage Bio Energy (OBE) is committed to operating as a sustainable, environmentally responsible company and will differentiate itself from traditional Midwestern corn-to ethanol production companies in several key ways.
First, the ethanol will primarily be produced from regionally grown barley and will be an Advanced Biofuel as defined by the Renewable Fuel Standard (RFS). Currently, in the Mid-Atlantic and Southeast nearly five million acres per year remain fallow in winter months. Barley is a winter crop that will be grown for the production of ethanol and does not compete for land for food production. It is environmentally superior to corn because it requires less fertilization and prevents nutrient runoff in winter months. The use of barley reduces the transportation requirements of moving Midwestern corn and enhances the yield of locally grown summer crops, especially soybeans. In addition, the co-product of barley-based ethanol, a protein meal, is superior feed supplement for local cattle, poultry and swine.
Second, OBE has negotiated an exclusive agreement with KATZEN International, Inc., one of the leading and oldest privately held process design and technology company in the biofuels industry. The arrangement allows for exclusive use of KATZEN technology capable of producing ethanol from barley within a 200-mile radius of each plant site.
Third, OBE's site selection model provides significant energy balance advantages over corn- based ethanol, especially in the Mid-Atlantic and Southeast. OBE is committed to maximizing the opportunity to produce a truly renewable fuel by partnering with existing steam producers, utilizing its own waste products for energy and procuring locally grown biomass.