Metabolix, Inc., a bioscience company focused on developing clean, sustainable solutions for plastics, fuels, and chemicals, has announced that it has initiated a program to develop an advanced industrial oilseed crop to produce bioplastics.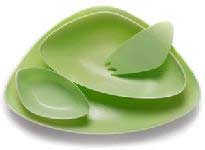 Oilseeds are the primary feedstock for the more than 250 million gallons of biodiesel produced annually in the United States and the co-production of bioplastics promises to improve the economics of this crop industry.
As part of this initiative, Metabolix has established strategic research collaboration with noted oilseed experts at the Donald Danforth Plant Science Center, a leading not-for-profit research institute in St. Louis. Metabolix will assemble a team of scientists to establish a research and development presence in St. Louis.
The team will work closely with Danforth's Principal Investigators Drs. Jan Jaworski, Edgar Cahoon and Joseph Jez. This collaboration is supported financially by a 2-year, $1.14 million grant from the Missouri Life Sciences Trust Fund to the Danforth Center.
"The Danforth Center has extensive experience in oilseed technology. Combining their experience with Metabolix's patented technologies could expedite the commercialization of multiple products in oilseed crops. This technology is expected to play an important role in reducing our reliance on fossil fuels," said Dr. Oliver Peoples, co-founder and Chief Scientific Officer of Metabolix. "This initiative aims to create another biobased route to economically produce bioplastics and biofuels in high yields directly in non food crops."
Industrial oilseeds represent the third crop system to which Metabolix is applying its patented technology. The company is a leader in developing enhanced switchgrass, and is also developing sugarcane crops to co-produce biobased and biodegradable plastic within the leaves and stems of these crops to more economically meet clean energy and bioplastic needs globally.