BYD Automobile Company, a relatively young manufacturer owned by one of the world's largest makers of cell-phone batteries, plans to begin producing and selling a plug-in hybrid sedan in China in the second half of 2008. The automaker will showcase its advanced EV technologies at the 2008 North American International Auto Show in Detroit.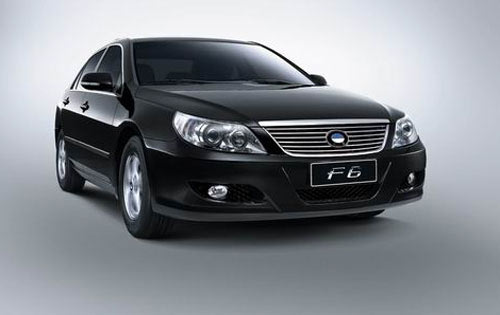 BYD said its plug-in gas/electric hybrid, based on the midsize F6 sedan, will use iron-based batteries rather than the lithium-ion batteries now favored by other manufacturers, because of their low cost and safety. The company also is working on a pure electric vehicle, the F6e, for 2009.
BYD will make its first U.S. appearance in January at the Detroit show, where it will display its conventional gasoline-powered vehicles as well as the F6DM (for "dual mode") hybrid. The F6DM reportedly can be driven about 60 miles in electric mode and nearly 270 miles by using the gasoline engine as a generator to charge the battery pack. Top speed is 100 mph. BYD said the batteries can be recharged to 70 percent of capacity in just 10 minutes.
The company plans to begin building and selling a version of the F6DM in China in late 2008. It has no immediate plans to market the plug-in hybrids in North America.
BYD has only been building cars since 2005, after it acquired the assets of the ailing automaker Qinchuan. It aims to boost sales to 100,000 units this year, from 60,000 in 2005.